Just a general non-sophisticated eye-candy type of collection.
I enjoy lots of different kinds of paintings, from pop culture doodley stuff to old religious icons to pretty much any genre in between. Anything goes - share whatever you like - I like looking at most things! These starter images are random..
Salvador Dali. Geopoliticus Child Watching the Birth of the New Man (1943)
Tsherin Sherpa. Tibetan. Also does traditional Thangka restoration and art.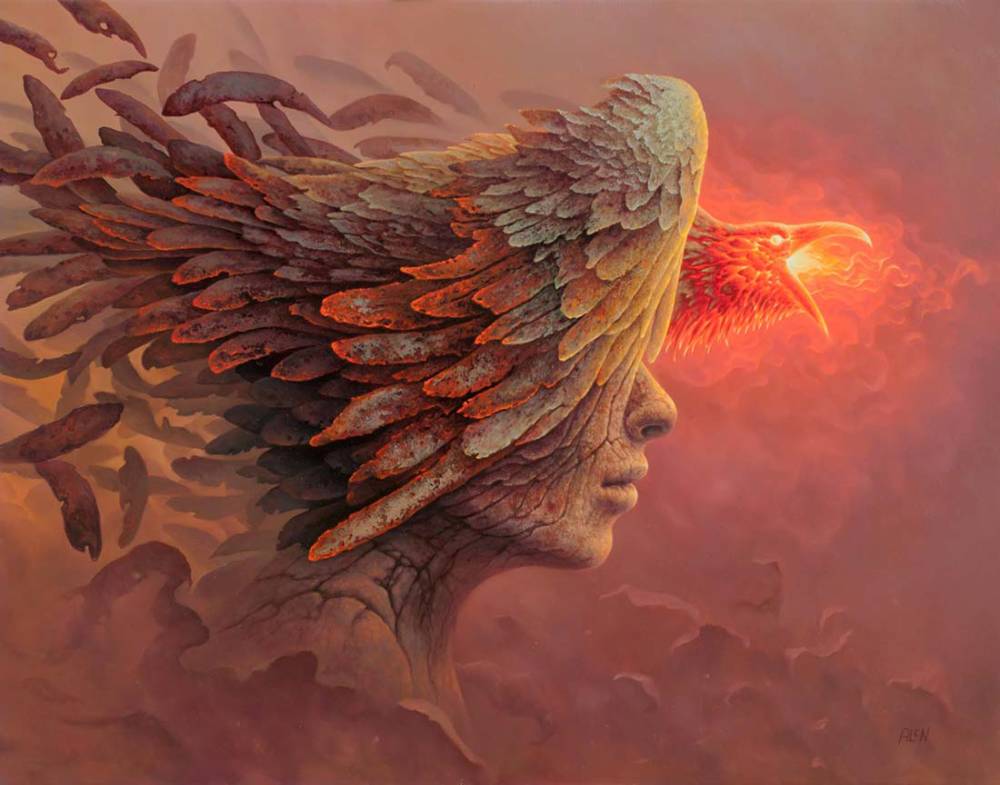 Tomasz Kopera. Lived for a good while in Coleraine. I think he has gone back to Poland now. I meant to visit his studio while he was up North - another thing I did not get round to...
Android Jones. AKA Andrew Jones. Yup, I like the cosmic stuff.
Speaking of which, cosmic stuff from a lot longer ago...
Salvator Mundi by Leonardo DaVinci (1499-1510)
The painting depicts Jesus in an anachronistic blue Renaissance dress, making the sign of the cross with his right hand, while holding a transparent, non-refracting crystal orb in his left, signaling his role as Salvator Mundi and representing the 'celestial sphere' of the heavens. Approximately thirty copies and variations of the work by students and followers of Leonardo have been identified
Will finish this morning with something more restful..
Georgia O Keefe - Light Coming On The Plains II (1917)